Provincial - Workshop - Building Connections: Introduction to Early Childhood Mental Health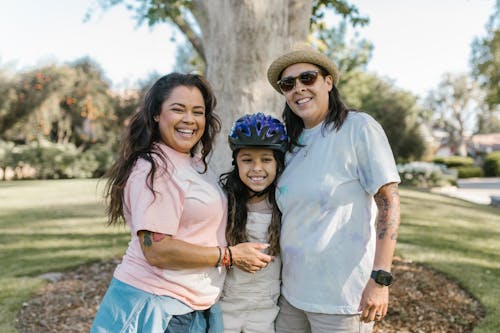 We invite you to join Danielle Nolan (MSW RSW) and Bethany Brewin (MSc OT) in a 2-part series to talk about mental health and well-being in early childhood. You will be provided with opportunities to connect with other families and will be given information and general strategies for supporting your young child's mental health.
This workshop is appropriate for families and caregivers of autistic children 5 and under, as well as professionals working with this population.
June 1st, 7:00 PM Part 1:
The focus of week 1 will be background information on brain-body parenting, attachment theory and co-regulation. We will also talk about supporting your child's social-emotional development.
June 8th, 7:00 PM Part 2:
The focus of week 2 will be general strategies for supporting your young child. Parents/caregivers will have the opportunity to create a plan using tools you can try in your home.
Register now for this online session. The Zoom Meeting information will be sent to you following your registration. Participants who register will be automatically registered for both Parts 1 and 2.
Hosts:
Danielle Nolan MSW RSW
Danielle is the Social Worker on Autism Ontario's newly formed, Subject Matter Expert team. She lives in the East Region and has a particular interest in supporting rural populations. She completed her Master of Social Work designation at the University of Toronto where she gained practicum experience at the Hospital for Sick Children. Over the past 7 years, Danielle has worked in child welfare and children's treatment. Most recently, Danielle was the social worker in an Autism Hub. She provided brief- and on-going emotional and instrumental support to children with ASD and their families.
Bethany Brewin M.Sc.O.T.
Bethany is an experienced occupational therapist living in Simcoe County. She attended the University of Toronto for her Master of Science in Occupational Therapy. She has worked with children, youth, and families across Canada, as well as providing consultation services to childcare settings, schools, and community organizations. Bethany has presented on a variety of topics over the years, from fine motor skills to the impact of screen time on early childhood development. She is particularly passionate about connecting with the world around us through mindfulness: engaging our senses to connect with our surroundings. Bethany is part of Autism Ontario's "Subject Matter Expert" team.
When
June 1st, 2023 7:00 PM through 8:00 PM
Location
Online / En Ligne
ON
Canada
Tickets
Registration - 1 Per Family
1
1 per family