Webinar - Live - Back to School Part 2: Strategies for Connecting with your School Team with Tracie Lindblad and Danielle Nolan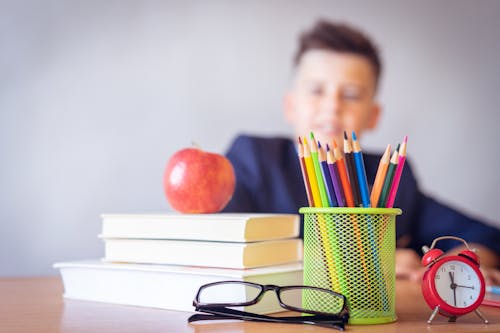 Back to School –
A Two-Part Webinar Miniseries for a Successful September Start
As summer holidays come to an end, you may be thinking about backpacks, water bottles, and pencil cases. You may be wondering where do I start, who should I speak with, and what should I expect? This two-part mini webinar series aims to support caregivers in transitioning their child to school by building routines for success and supporting positive communication with their child's school team. This series will provide information and strategies for parents and caregivers of children at all stages in their school journey.
Back to School Part 2: Strategies for Connecting with your School Team to School
Join Tracie Lindblad (Speech-Language Pathologist, M.Sc. Reg. SLP, M.Ed., BCBA) and Danielle Nolan (Social Worker, MSW RSW) as we discuss strategies for setting your child and their team up for success. This webinar aims to support caregivers in understanding what to expect in the first 60 days of school, and how best to connect with your child's school. We will provide background information on the various meetings, documents, and assessments that may involve your child. This webinar is appropriate for parents and caregivers of children of all ages.
Register Here: https://bit.ly/3n9prAn
Speaker: Tracie Lindblad, M.Sc., Reg. SLP (CASLPO), M.Ed., BCBA
Tracie is a dually credentialed Speech-Language Pathologist and Board Certified Behavior Analyst® (BCBA®) with over 35 years' experience working within school settings, not-for-profit agencies, and private practice. She has extensive experience working with children, youth, and adults with developmental disabilities, severe problem behaviour, ASD, complex communication needs, and dual diagnosis. Tracie blends her skills from speech-language pathology, education, behaviour analysis, research, and business to increase client outcomes and has worked with clients and companies throughout North America, Europe, and the UK. Tracie is actively involved in applied research across the fields of speech-language pathology and behaviour analysis and has been fortunate to be involved in large cross-sector research studies involving individuals with developmental disabilities, autism, and aphasia. She also currently serves as a director on a number of Boards for organizations in Ontario.
Speaker: Danielle Nolan, MSW., RSW
Danielle is the Social Worker on Autism Ontario's newly formed, Subject Matter Expert team. She lives in the East Region and has a particular interest in supporting rural populations. She completed her Master of Social Work designation at the University of Toronto where she gained practicum experience at the Hospital for Sick Children. Over the past 7 years, Danielle has worked in child welfare and children's treatment. Most recently, Danielle was the social worker in an Autism Hub. She provided brief- and on-going emotional and instrumental support to children with ASD and their families.
Disclaimer: Opinions reflected in this webinar are those of the speaker(s) and presenter(s), and do not necessarily reflect Autism Ontario's views. Please note Autism Ontario does not endorse any specific therapy, product, treatment, strategy, opinions, service, or individual. We do, however, endorse your right to information. Autism Ontario strongly believes that it is important to do your own research and make your own informed decisions.
When
August 17th, 2022 12:00 PM through 1:00 PM
Location
On-line / En ligne
ON
Canada
Tickets
| | |
| --- | --- |
| 1 | 0.000000000 |
| 1 | 0.000000000 |
| 1 | 0.000000000 |
Download iCalendar entry for this event.
iCalendar feed for this event.